Membership Payment Information.
Note - this page contains active content for which some browsers will issue a warning. To reveal email links you will need to allow the content. We use this method to avoid email addresses being harvested by webots.
United States of America. Dave Yarnes W7AQK. Click here to e-mail Dave
[if that link doesn't work for your computer then email "Dave's callsign@gqrp.com"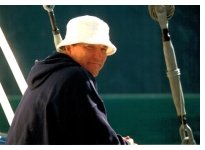 Dave Yarnes W7AQK is our representative in the USA.
Dave's address is 10541 SW 63rd Drive Portland, OR 97219, USA
The USA subscription is $20 (for 2022) if paid to Dave. Any payments by cheque (he has no paypal) should be made to "David Yarnes". Members (and new members) should ensure that cheques sent to Dave should also include address and callsign. Existing members should also send their membership number.

There is no Paypal option for paying direct to to our USA representative so please do not ask. If you wish to pay using Paypal the following is the only address that you should use. (www.gqrp.com/paypaldx.htm) - This will be at the DX pound sterling rate of £15.
The club recognises that many parts of the world have easy access to the USA dollar or may even have it as their currency. Please note that Dave serves the United States of America only and is unable to accept your subscription if you live elsewhere. You should use Paypal or get your bank to organise a cheque/money order that is acceptable to a UK bank to the value of £15 (GBP), made payable to "GQRP Club" and send it to Daphne G7ENA GQRP Club Membership Secretary.
New members who join through the year will receive all the sprats so far (and then later the rest) and your membership then falls due on January 1st (with everyone else). However, new members who join after 1st October will receive (as a bonus), the Winter Sprat and then the four Sprats of the following year where your membership ends on December 31st of that following year.
It is only after October 1st that you may renew your subscription for the following year. You will see the membership rates for the following year published in the Autumn Sprat and on this site shortly after.
Membership Related Links: Club Services Page. - Club Awards