Membership Payment Information.
Note - this page contains active content for which some browsers will issue a warning. To reveal email links you will need to allow the content. We use this method to avoid email addresses being harvested by webots.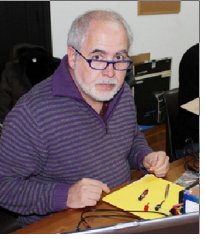 Spain. España, Jon Iza, EA2SN, A. Gasteiz 48-7 izq, 01008 Vitoria-Gasteiz. Cuota: 15 Euros (o 12 libras esterlinas si haces la renovación directamente con el club usando la página web y Paypal). Envía un correo electrónico a ( Email Jon ) si quieres hacer una transferencia bancaria.

Aquellos miembros que se unan al Club a lo largo del año recibirán los SPRATs ya publicados y los que se publicarán, debiendo renovar a partir del 1 de enero siguiente, como el resto de miembros.
Sin embargo, quienes se hagan miembros después de 31 de octubre recibirán, como regalo, el SPRAT de invierno y después los siguientes cuatro SPRAT, terminando su suscripción el 31 de diciembre del siguiente año.
La suscripción para el año siguiente únicamente se puede renovar a partir del 31 de octubre. El SPRAT de otoño recogerá las cuotas de los miembros para el siguiente año, y un poco más tarde la web del Club.
Membership Related Links: Club Services Page. - Club Awards