Membership Payment Information.
Note - this page contains active content for which some browsers will issue a warning. To reveal email links you will need to allow the content. We use this method to avoid email addresses being harvested by webots.
"The Netherlands/Nederland.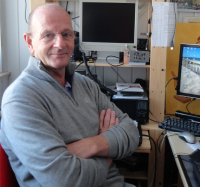 The Netherlands, Henk Smits, PE1KFC, Storm Buysingstraat 30, 2332 VX Leiden, Nederland. Tel 06-13267146. Maak voor 1 Januari 15 Euro over op rekening nummer IBAN: NL36 INGB 0002 1552 94, BIC: INGBNL2A, t.n.v. H.W.Smits te Leiden. Vergeet uw call en uw G-QRP nummer niet te vermelden! Een email ter bevestiging wordt op prijs gesteld. email Henk

Leden die lid worden van de G-QRP club ontvangen de Sprat van het lopende jaar tot zover deze verschenen zijn (en de overige in de rest van het jaar), het lidmaatschap loopt tot en met 31 december van dit jaar zoals bij alle leden. Wordt je echter lid na 31 oktober dan ontvang je (als bonus) het winternummer en de vier Sprat's waarna het lidmaatschap eindigt op de 31e december van het komende jaar. Het is niet mogelijk om vóór 31 oktober het lidmaatschap van de G-QRPclub te verlengen voor het volgende jaar. De kosten voor het nieuwe jaar wordt gepubliceerd in de Autumn Sprat en kort daarna ook op de G-QRP website.
Membership Related Links: Club Services Page. - Club Awards