Membership Payment Information.
Note - this page contains active content for which some browsers will issue a warning. To reveal email links you will need to allow the content. We use this method to avoid email addresses being harvested by webots.
United States of America. Dave Yarnes W7AQK. Click here to e-mail Dave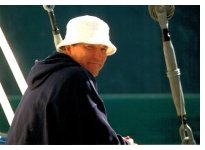 Dave Yarnes W7AQK is our representative in the USA.
Dave is in the process of moving and he cannot accept payments at this time. Therefore Paypal is the only option until Dave is operational at his new address - details of which will be posted here.
As of 18th December, Dave is in his new home but his furniture and everything else is still in a removal truck in Arizona. All reasonable people would agree that if you were in his position you would understandably have greater priorities than club administration duties. So please bear with us - and if you do not normally use Paypal then consider it this time - even if you have to ask a friend to pay for you.
Don't forget that you do not need to have a Paypal account to use your credit card. We explain this here...
Please do not sucumb to the idea of mailing dollar bills to the UK. We can't spend them here and the conversion to sterling is expensive.

The USA subscription is $22 (for 2020) if paid to Dave. Any payments by cheque (he has no paypal) should be made to "David Yarnes". Members (and new members) should ensure that cheques sent to Dave should also include address and callsign. Existing members should also send their membership number.

There is no Paypal option for paying direct to to our USA representative so please do not ask. If you wish to pay using Paypal the following is the only address that you should use. (www.gqrp.com/paypaldx.htm) - This will be at the DX pound sterling rate of £13.
The club recognises that many parts of the world have easy access to the USA dollar or may even have it as their currency. Please note that Dave serves the United States of America only and is unable to accept your subscription if you live elsewhere. You should use Paypal (paying the UK directly) or get your bank to organise a cheque/money order that is acceptable to a UK bank to the value of £13 (GBP), made payable to "GQRP Club" and send it to Daphne G7ENA GQRP Club Membership Secretary.
If you are a new member and you join before the end of October you will be a 2019 member and receive all the Sprat magazines for 2019. After November 1st we will only accept renewals for 2020 and new memberships for 2020 and your first subscription Sprat will be the Spring issue - around March.
Membership Related Links: Club Services Page. - Club Awards