Membership Payment Information.
Note - this page contains active content for which some browsers will issue a warning. To reveal email links you will need to allow the content. We use this method to avoid email addresses being harvested by webots.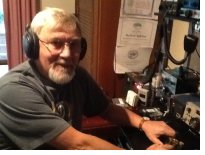 Australia. Norm Lee VK5GI, The Vineyard, 28/170 Main Road, MCLAREN VALE, South Australia 5171. Email Norm Phone: Cell. 0402 446 453 Bank: ANZ Bank, McLaren Vale Shopping Centre, McLaren Vale, SA 5171 Australia. Account name: Norman Joseph Lee G-QRP Club Account. BSB number: 015 627 Account number: 1812-51764 . Subscription rate for 2018 - AUD $24
Before sending funds please email Norm and let him know. Otherwise it could be a while before he checks his bank statement.
If you are a new member and you join before the end of October you will be a 2019 member and receive all the Sprat magazines for 2019. After November 1st we will accept renewals for 2020 and new memberships for 2020 and your first subscription Sprat will be the Spring issue around March 2020.
Membership Related Links: Club Services Page. - Club Awards