Any news, of club or members activity, will go here. Most things are allowed providing it's not waiting to go in Sprat. The reason being that there is no point in reading Sprat if you have read half of it here! Please send all website copy to G4WIF (and Sprat copy to G1TEX)
From the GQRP Club Chairman - Steve G0FUW. (11/3/2019)
It is with a heavy heart that I have to report that the Reverend George Dobbs, G3RJV, founder of the GQRP Club passed away in the early hours of this morning. George had been unwell for some time but he had been living quite comfortably in a care home. Unfortunately, his condition deteriorated quite rapidly over the last few days and his life ended at 04:00 this morning. Jo, his wife, was with him when he passed.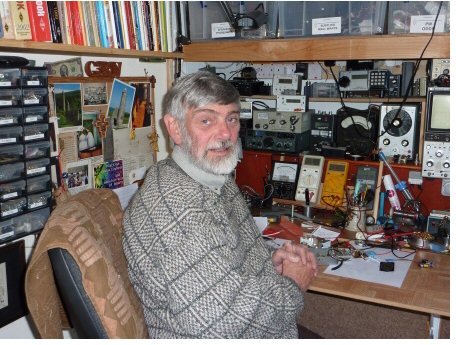 In 2009 George was interviewed by Practical Wireless. We are grateful to Warner Publishing for their permission to make it available for people to download and keep.
The club now has its own callsign to activate on special occasions. More Info ...
The Spring 2019 Sprat Is now at the printers. More Info......
You may enjoy the Sprat DVD. See here for more info.
Subscription underpayments.
If members underpay we will hold your Sprats until we receive the balance. There will be a message indicating any underpayment on your Spring Sprat label. Once you have sent me (or your DX representative) the missing dues your remaining Sprats (to date) will be despatched. Please do not send me coins in non UK currencies, the bank will not change them. UK coins you send at your own risk. Please do not just paypal the money without contacting me as I will need to advise you of the correct extra charge to cover paypal administration costs. (G4WIF)
Popular antenna book from Ian G3ROO returns and is now available from Lulu.com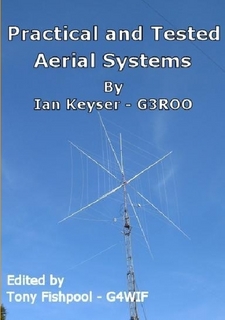 ---
Sprat 178 - 10/4/2019 - From G4WIF


The latest Issue 178 (Spring 2019) has now been distributed.

Panic emails to club officers often suggest that Sprat is late. It is not. It is the Spring issue and Spring is barely started in the UK. Some years the Spring Sprat arrives in March and in other years, later. That's just the way it works out getting a slot in the printer/distributor schedule. Please understand that bulk mail can be unpredictable so overseas members particularly please be patient and do not contact G4WIF until guidance dates provided on this page. For this issue, distribution should have finished by now. We have prepared a special tribute edition of Sprat to celebrate this life of our founder Rev George Dobbs G3RJV. This was sent to all members current at the time of his passing. Extra copies are being held by Graham G3MFJ but supplies are obviously finite. If you join later in the year you can contact Graham - but please understand that when they are gone, they are gone.
If your neighbour's Sprat arrives before yours please do not assume that yours would have travelled with it. They were probably packed in separate boxes, stacked on the loading dock of Portsmouth Sorting Office in a different pile and entered the postal system on completely separate days - or maybe different weeks. Overseas members Sprats may travel on different airplanes, ships, mule etc.
Bottom line, it can take weeks and writing to the club in the early weeks can't speed the process at all.
Remember: If your Sprat doesn't eventually arrive - or arrives with pages missing, please contact Tony G4WIF and do not contact other club officers as you will only cause them extra work passing the message back to G4WIF.
---