Membership Payment Information.
Note - this page contains active content for which some browsers will issue a warning. To reveal email links you will need to allow the content. We use this method to avoid email addresses being harvested by webots.
"The Netherlands/Nederland.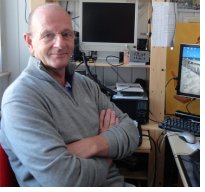 The Netherlands, Henk Smits, PE1KFC, Storm Buysingstraat 30, 2332 VX Leiden, Nederland. Tel 06-13267146. Maak voor 1 Januari 15 Euro over op rekening nummer IBAN: NL62ABNA0450406334, BIC: ABNANL2A, t.n.v. H.W.Smits te Leiden. Vergeet uw call en uw G-QRP nummer niet te vermelden! Een email ter bevestiging wordt op prijs gesteld. email Henk

If you are a new member and you join before the end of October you will be a 2019 member and receive all the Sprat magazines for 2019. After November 1st we will only accept renewals for 2020 and new memberships for 2020 and your first subscription Sprat will be the Spring issue around March.
Membership Related Links: Club Services Page. - Club Awards