Membership Payment Information.
Note - this page contains active content for which some browsers will issue a warning. To reveal email links you will need to allow the content. We use this method to avoid email addresses being harvested by webots.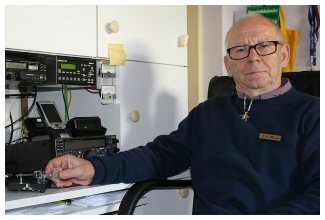 Austria. Johann Auerbaeck, OE6JAD. Kirschenhofersolg. 120 A-8241, DECHANTSKIRCHEN. Tel. 3339-23335 15 Euro. (for 2019)
Überweisen Sie bitte den Clubbeitrag von 15.- Euro bis Ende Jänner auf das Sonderkonto IBAN: AT82 3804 1000 0001 5156 BIC: RZSTAT2G041 In der Zeile Verwendungszweck: Call und G-QRP Nr.: anführen
If you are a new member and you join before the end of October you will be a 2019 member and receive all the Sprat magazines for 2019. After November 1st we will only accept renewals for 2020 and new memberships for 2020 and your first subscription Sprat will be the Spring issue around March.
Membership Related Links: Club Services Page. - Club Awards