Please Read First
GQRP is not a business but a club run by unpaid volunteers. You will find on this page contact details, email/postal, and in some case telephone numbers. Please remember that we have our own family lives, and although we endeavour to deal with your enquiry without undue delay, you should not expect an immediate response. If you telephone and do not get a reply we may be out or indeed on holiday. Please also note that a good many items on this page are reserved for fully paid up members only.
GQRP Club announces another exciting new kit. The Matching Sudden ATU.
The GQRP "Limerick Sudden" 40m Transmitter Kit to match the Sudden Receiver. To read more please go to the special page.
... and now the matching ATU!
To read more please
go to the special page
.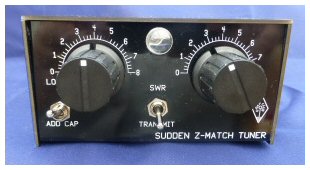 Spectrum coils.
We now stock these coils which are the replacements for some of the popular 10mm 10K TOKO range. Please look at the component list below for the range we hold in stock. We also have a datasheet.
This is the 7th generation of Sprat DVD which uses standards based html and has been produced in-house. It should work on all computers which have a web browser. It uses either Adobe Acrobat (which is not included but can be downloaded for free from here), or any compatible pdf reader such as Foxit Reader.

This is the latest version covering issues 1 - 172.
Price - members £5 (6.5 Euro, USA $8.0, AU$9.5, and NZ$10.5)
Non-members £12
Plus postage - £1.20 (UK), £3.50 (EU), £5.00 (DX)

Online Ordering: You can order the Sprat DVD using Paypal. Whatever country you live in you must pay online in UK Pounds. The currency conversion will appear on your credit card bill at the exchange rate at the time of purchase.
Overseas purchasers, you can use PayPal to order the Sprat DVD, but only if purchased directly from the U.K. Our DX reps do not offer Paypal so please do not request this method of Payment. 
Some DX reps may have stocks of the DVD, but payment to them should be by cheque or cash (see below).
Members from USA, Belgium, Germany, Spain & The Netherlands please note. Our EU reps Jos, Jon and Henk are able to take DVD orders for the price of 11 Euro which includes postage from UK club sales. For the USA, contact Dave and the price is $15.
Please contact our reps direct, but please note this price and service is only available if you are a member of GQRP club. You can join at the same time as ordering.
If you are attempting to use an older CD on 64 bit windows, then see this note which may help if you are having problems. This latest DVD, however, has a 64 bit loader and should have no problems - depending on your security settings. If that turns out to be an issue then browse to the "index.htm" file on the DVD and run that.
Members who use Macs may find with earlier generations of the DVD, that they are unable to open Sprat #153. They will get a file not found error. The solution is to copy the entire contents onto their hard drive and run it from there having renamed the file "Sprat153.pdf" to "sprat153.pdf". Macs are case sensitive (as are Linux PC's) This problem has been resolved on the latest version (v7)
On the DVD FAQ page the datasheet referred to is missing from the DVD. That datasheet is here.
The price is £6 each with a UK postage of £1.20. The EU postage is £3.50 and DX is £4.
You should order them from Graham G3MFJ. They will be dispatched by Nigel G0EBQ
Keep an eye on this space - and on the back page of Sprat!
Please Note - Component sales are restricted to members only.
Please download our latest component list in Adobe PDF format.
 
 
Member
price
Non Member
price

The G-QRP Club Antenna handbook. 2nd edition - over 150 pages of antennas, tuners, accessories etc. The book is in 2/3 A4 format (210 x 210mm) and is a collection of ideas from Sprat and from our internet reflector. Edited by Chris Pearson M0JRQ it is an essential piece of reading for antenna enthusiasts

£6.00
£12.00

Drew Diamond - Radio projects Vol 1 (Reprinted, with permission, by the G QRP Club).
Copyright 1995 by Drew Diamond, G-QRP Club edition 2014 : The original and first Radio Projects book. We sold a reprint (Orange cover) for a few years in the late 90s. Now we have had a reprint with a matching cover to the other 3 projects books. Power Supplies - Receivers - Transmitters - Antennas - Test Equipment.Drew's books all include circuits and hints on building a variety of projects - there are many B/W photographs, plans and diagrams of lots of projects and much much more.

£6.00
Not available to non-members

Drew Diamond - Radio projects Vol 2 (Reprinted, with permission, by the G QRP Club).
Copyright 2001 by Drew Diamond, G-QRP Club edition 2009 : More of Drew's projects continued on from volume 1. Nothing is repeated, construction data and plenty of diagrams. Lots of hints - a gold mine of information for the home constructor.

£6.00
Not available to non-members

Drew Diamond - Radio projects Vol 3 (Reprinted, with permission, by the G QRP Club).
Copyright 2004 by Drew Diamond, G-QRP Club edition 2008 : This third edition has many more projects for the amateur builder. Nothing is duplicated from previous volumes, just much much more of of it. Again all projects are fully described with circuits, diagrams, layouts and construction hints. Another gold mine for the home constructor ham.

£6.00
Not available to non-members

Drew Diamond - Radio projects Vol 4 (Reprinted, with permission, by the G QRP Club).
Copyright 2008 by Drew Diamond, G-QRP Club edition 2009 : This is the latest volume of Drew's projects. Again, nothing is duplicated from previous volumes - more receivers, transmitters, antennas and much more. If the third edition was a gold mine, this is a diamond mine of fabulous information for all hams whether beginners, or advanced. We defy anyone to read any of the Drew books and go away without lots of hints and tips they had not thought about before.

£6.00
Not available to non-members
(All the above are per book plus postage per book - £2.00 UK, £5.50 EU, £8.00 DX)
Apologies for the postage costs - we do not make any profit from postage
 
 
Back issues of SPRAT.
(Graham has most issues from 75 to the current issue (He knows that he doesn't have 78, 84 & 88 - there may be others!)
Some issues are in very short supply now, it would be better to check with him by e-mail before ordering! (or order & pay with stamps, then "change" can be returned).
Postage:-
UK : 1st magazine - 70p + 60p each extra magazine,
EU : 1st magazine - £2.20 + £1.20 each extra magazine,
DX : 1st magazine - £3.30 + £1.50 each extra magazine.
(Again, sorry about the huge postal charges - posting magazines is not cheap!) If you want more than 2 or 3 magazines, then you can ask me for an exact postage figure.

60p
each

No longer available to non-members
Sprat binders The original 'nylon string' type back in stock again - this time with 16 strings per binder! Black with club logo on spine.
Plus postage. One - £2.00 UK, £4.00 EU, £5.00 DX.
more than one - add £1.50 UK, £2.00 EU, £2.50 DX per binder
£6.00 each
 
For membership renewals go here.

We now accept (and prefer) Paypal - please see our page explaining how.

Payments can also be made by bank transfer, cheques or cash. For bank transfer the numbers you will need are – 01-07-44, and 54738210 – GQRP Club. Cheques must be made payable to "GQRP Club".
Minimum order value for cheques and Paypal is £5, however, you can pay by PayPal for smaller amounts but you MUST select the "Friends/Family/Gift" option when paying, as this will mean that they will send us the full amount and not deduct any charge. This also works for larger amounts and helps the club a little. If you have a smaller order, then we accept cash, postage stamps or postal orders by post if you prefer this method.
Please note that due to problems with credit cards they are no longer accepted as a direct payment. We can only accept payments with credit cards via Paypal. You may email Graham first to check stock and postage costs at the same email address.
Cash payments can be made in GB pounds, or US$ bills, or Euro notes only and should be sent to Graham securely. Remember that you do this at your own risk.

Orders may be sent in more than 1 package to keep within postal limits. UK members are asked to pay up to £5 with postage stamps (50p max), postal orders (uncrossed), or UK banknotes (please send securely). This cuts down on our bank charges!


You can check stock availability by calling (+44) (0)113 267 1070 (but please do not expect Graham's family to be able to take orders or even discuss club sales business!), or email Graham


Address orders to:
G-QRP Club Sales
13 Wynmore Drive
Bramhope
Leeds
LS16 9DQ
UK
G8PG Morse Tapes Resurrected. - click here more more details


Updated December 2018