Membership Payment Information.
Note - this page contains active content for which some browsers will issue a warning. To reveal email links you will need to allow the content. We use this method to avoid email addresses being harvested by webots.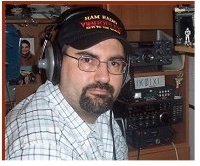 Italy. Fabio Bonucci - IK0IXI. via Umbria 4, I-00053 Civitavecchia (RM) Italy. Email Fabio
"La quota annuale per l'iscrizione al GQRP Club dall'Italia a partire dal 2018 è di 15.00 Euro.
Se una nuova iscrizione avverà entro la fine di Ottobre 2018, si potranno ancora pagare 15.00 Euro e si riceveranno tutti i numeri 2018 di SPRAT. I rinnovi 2019 verranno accettati solo a partire dal 1° Novembre 2018 e dovranno essere di 15.00 Euro. Le iscrizioni/rinnovi 2018 riceveranno SPRAT a partire dalla primavera 2019 (Marzo circa).
A causa dei recenti aumenti delle tariffe postali in UK, siamo costretti ad accettare solo rinnovi annuali.
I pagamenti al GQRP Club possono essere effettuati tramite:

1) Direttamente sul sito GQRP tramite PayPal.
2) Tramite PostePay (IK0IXI) - € 15.00
3) Diretto (contanti € 15.00 a IK0IXI ). Rischio di smarrimento postale a carico del socio.
Si può effettuare la ricarica PostePay in ogni Ufficio Postale al costo di 1 Euro, oppure tramite le ricevitorie Lottomatica al costo di 2 Euro. Per informazioni inviare email a Fabio oppure SMS 320-4839771.
Membership Related Links: Club Services Page. - Club Awards